Point Pleasant Beach, NJ Beach Information
---
 The Sun, The Sand, The Water, The Waves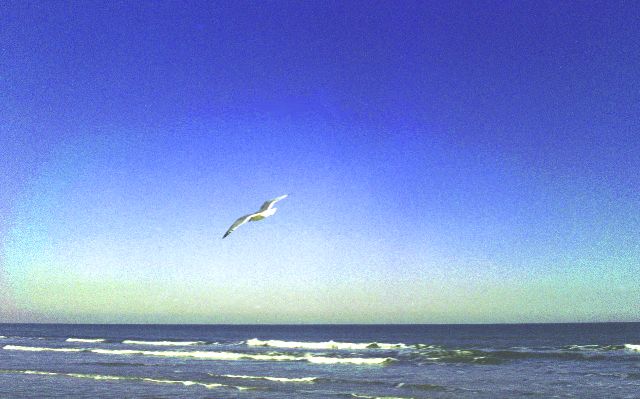 Point Pleasant Beach has both public access and private beaches. The southern end of town is comprised of a public access beach. There is a small fee to get on the beach and lifeguards are present form 9-5 each day. Entrance to this beach can be found on Ocean Avenue. The public beach access here is marked by a small blue sign which is easily overlooked. The entrance is located directly across from the Dunes Motel. The path runs from the street between new homes constructed at Bay Head Point. Yes! This area is public east of the high water line.
To the north of this point, you will find Bradshaw Beach. There is a small shed which sells seasonal as well as daily beach badges. The area of the boardwalk is owned privately. Access to this beach is monitored at all entrance points. Daily and seasonal beach badges can be purchased at these entrances. In addition, Martells offers access to the portion of the beach immediately surrounding the Tiki Bar. Here, alcoholic and non-alcoholic beverages are served by waitress service.
SURFING: It is becoming increasingly more difficult to find beach areas where surfing is permitted. In the off hours, surfers gather at "The Pocket" area at the inlet. On many days you will see some of the areas best surfers shredding left and right hand breaks.The only area that you will find surfers during open hours is at the public access. Nearby Manasquan offers surfers a chance to find waves. Because of the inlet formation, we recommend giving this area a try.
SWIMMING: Private pay beaches offer individual lifeguard towers. These are spread out throughout this area. Beach goers can find surf conditions marked by flags flying. The public beach area is "At your own risk".
GREEN is a go for no warning.
YELLOW is a caution for potential strong waves or currents
RED is for danger/ swimming closed.